GigAlarm is a multipurpose alarm / reminder program, capable of running files and playing multimedia files (including MP3s) to notify you of events. But GigAlarm is capable of many other alarm actions including changing the background wallpaper, syncing the system clock via the internet (using TIME or SNTP), shutting down / restarting / logging off Windows, scheduled hibernation resume, wave file playing (random or selected) and program / file running (also random or selected). GigAlarm is a multithreaded programs (i.e. it takes advantage of multi-processor and hyper threaded machines) and can schedule millions of different events. Alarms can be programmed to auto-repeat by a time offset (such as every 5 hours or even a random time) or a set time after boot. Alarm repeats can also be set to miss certain days.

Various views are supported, including next alarms in order, deleted alarms, all alarms, a large view mode for across the room viewing and a calendar preview mode. The preview mode even shows the Windows-Up Time, World Times and your daily bio-rhythm!

Feature List

Millions of alarms can be set.
Alarms that happen while GigAlarm is not running (or if the computer is off or suspended) will be shown at a later time. (This feature can be disabled.)
Alarms can be set to second resolution and can be;

A specific time that happens once only.
A specific time and then repeat after a certain number of second, minutes, hours, days, weeks, months or years.
A random time offset based on the last time the alarm executed.
A specific time offset based on when GigAlarm starts. (If GigAlarm is set to auto-start this can be used to set a program to start a few minutes after the computer boots to reduce system load on start-up.)
A specific time and then set to auto-delete.

Repeating alarms can also be set to miss certain days.
Alarms can be one of many different actions. Aside from the option of showing some text to tell the user what the alarm is for the alarm itself can;

Play a wave file, a MP3, or any other common Windows sound file. This file can be set specifically, or can be picked randomly from a selected folder. Multiple files can be specified and sounds can also be set to repeat.
Run any file of any type via its default handler, with or without a warning. Multiple files can be specified.
Sync the computers time via the internet.
Randomly change the computers desktop wallpaper from a selected folder using BMP, GIF or JPEG images.
Perform a power status change event, such as a shutdown, restart, log- off, suspend, or hibernation.
Resume the computer from a suspended or hibernated power condition.
Remotly restart another computer.

A second action can be set for each alarm; for example one or more files can be set to run run as well as the the computer time being synced.
GigAlarm can set the sound level of your computer prior to alarm events to help you hear them!

Multiple alarms can be set for the exact same time.
Alarms can be set to time-out and close after a set amount of time.
Alarms can be set to wake the computer prior to the alarm action.
Individual alarms can be set to not be executed later if they are missed while the computer is off, or you can set all alarms to act this way.
When using GigAlarm as a wake-up alarm you can use a mode that asks relatively simple maths questions to ensure that you are at least partially awake.
There is a log option so you can have a record of what GigAlarm does.
Capable of running in window or tray mode.
In tray mode you can check what the next alarm is and when it will happen via the tray icon. It shows information on two alarms and can display either the time the alarm will happen or how far away the alarm is.
In the windowed mode the view can be an alarm list showing alarms in time order or in a sort-able list, a large view of the next alarm, a clock, and also a split list with a time display and a calendar.
The the split list/calendar view can also show the windows up time, three world times, the next scheduled system wake time and your daily bio-rhythms!

The main window is resizable and can be set to be on-top or transparent.
Alarms can be paused, the time selectable from 5 minutes to a four days.
An "exclusion zone" can be set so no alarms will happen between two selected times.
Alarms can be set to "snooze", the time selectable from 5 minutes to a week.
Alarms can be set for a time relative to the current time, such as 30 minutes away. This time is selectable from 5 minutes to a week.
Any alarm can be instantly disabled and re-enabled.
If you use an option all the time you can change the default settings for new alarms.
Alarm files are automatically backed up and will attempt to recover data in the case of bad shutdowns.
Time sync alarms select from a configurable list of five servers and can use either the TIME (RFC-868) or the SNTP (RFC-2030) protocol.
A minimum and maximum accepted time can be set to reduce the chance of the time being set incorrectly by a bad time server.
GigAlarm can log successful and/or un-successful sync attempts.

Aside from alarms, GigAlarm has many other features. These include;

Wallpaper Changer

GigAlarm will select wallpapers from a selected directory and will use images from that directory as well as sub-directories.
By re-naming sub-directories a some images can be given priority over others.
GigAlarm can use BMP, JPG and GIF files as wallpapers.
GigAlarm will rescale (not stretch) images and center them using either a selected resolution or the current screen size. When calculating screen size the taskbar size and position is taken into consideration.
The boot wallpaper can be set as well. (This function requires that the boot screen is actually shown. Windows 2000 will show it, but in most cases Windows XP will only show it for a short time. The Windows XP "Welcome Screen" hides it.)
There is a test function and wallpaper changes can be logged, this includes the image name.

Quick Shutdown

GigAlarm has an option for an extra tray menu that enables a quick shutdown, or any other power event.
Shutdowns can be set to warn for a set time and then if not cancelled perform the action, ask for confirmation, or just shutdown instantly.
The menu can display a few or all shutdown actions, depending on what ones you use.
Shutdowns can also be scheduled to happen up to 2 weeks minutes in the future. If the shutdown event is a hibernation or a suspension a wakeup time can also be set to any time up to 2 weeks after the hibernation/suspension. Scheduled shutdowns can be cancelled if you change your mind.
Shutdowns can be performed with "force" if you have programs that do not close fast enough.
GigAlarm can be set to enable away mode after a resume to prevent unwanted suspensions on Vista/7 and latter versions of Windows XP.
An optional internal webserver can be activated for remote network shutdowns of the computer.

Pad File Generator

GigAlarm can be used to generate highly random files that are suitable for encryption purposes.
Files are generated by using clock jitter techniques. For the more technical users, the files are generated calling the CPU function RDTSC with the selected period. The lower bits (what bits depend on the selected quality) are then buffered and written to the PAD file when the selected size is reached, or when GigAlarm is shutdown. There is no filtering of "bad" results.
The speed/quality of the results can be changed depending on your needs, as can the frequency of saving the file. Please note that this function is not fast.
Testing results with programs such as ent indicates that the output is good. We have two example files available for testing, a 32-bit one and a 4-bit one. (The lower the bit rate the higher chance of it being a good file.) Both of the files were set on a sample rate of 10,000 milli-seconds.

Idle Shutdown

GigAlarm can monitor your computer usage and power off your computer if you are not using it.
All power states are supported, including shutdown, suspend and hibernate.
If the shutdown event is a hibernation or a suspension a resume time can also be set to any time up to 999 minutes after the hibernation/suspension. Thus you can set your computer to hibernate when you are not using it, and it can resume after a few hours and download new EMail. This way you can have you computer off most of the time, yet you don't have to wait long for the computer to catch up when you return to it.
Shutdowns events can be logged.

Misc Features

The screen size and position, column sizes and other settings are saved for convenience.
Multi-user setups are supported and GigAlarm will run without any problems on a low privilege system and Windows Vista.
GigAlarm is written in 100% Assembly Language and is very small and memory efficient. The program itself is under 200KB!
GigAlarm can be easily run as a portable app from, for example, a USB key; it does not even need to be installed! Simply select "Extract" from the installer and then copy "GigAlarm.exe" wherever you want! Our installer also supports installation on Window Vista/7 without UAC prompts, as well as installation on low privilege logins.

$15.00 USD
SALE! $12.49 USD
30 day 100% Money-Back Guarantee!


30 Day Unlimited Free Trial!



Tarrant County College use GigAlarm to power a clock tower.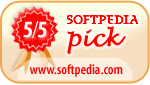 A program I long searched for. I use it for many revolving alarms, private as on job as well. It is fast, small, has more options than I will ever need, absolutely reliable, and has a very reasonable price.
- Dr Mike

The smartest, smallest program you will ever download. Software that is written in pure machine code makes it sooooo small but soooo powerful. It can remind you about anything and everything with a microscopic footprint compared to the outlook products of this bloated software world.
- just_be_cos

I have been through so many reminder/scheduler programs in the past 10 years or so, I couldn't even count them. Most of them had SOME feature I liked -- ease of use, flexibility, low resource usage, etc. but GigAlarm has it all.
- Tom

I was looking for a program that would stagger startup items as my pc was choking on the programs. Found your GigAlarm and it`s just what I am looking for. There is almost nothing the thing don`t do and the rather helpful tooltips for everything makes using it a breeze.
- Thor
Thank you for the fine GigAlarm program. I use it on a daily basis and have found it to be very helpful.
- Dan
A fully featured, versatile, and useful application. Considering its well-designed interface, ease of use, and wide array of options we could say it is the program of choice!
- Soft32.com

Gig alarm is definitely one of the better computer alarm clocks out there. In short it can be used for virtually ANYTHING you want. Say you want a different background wallpaper for different times of the day, or you want the alarm clock to at random pick an mp3 so it will suprise you, alarm clock can do All that and much more! Best price for an alarm clock with all of its features.
- Anom